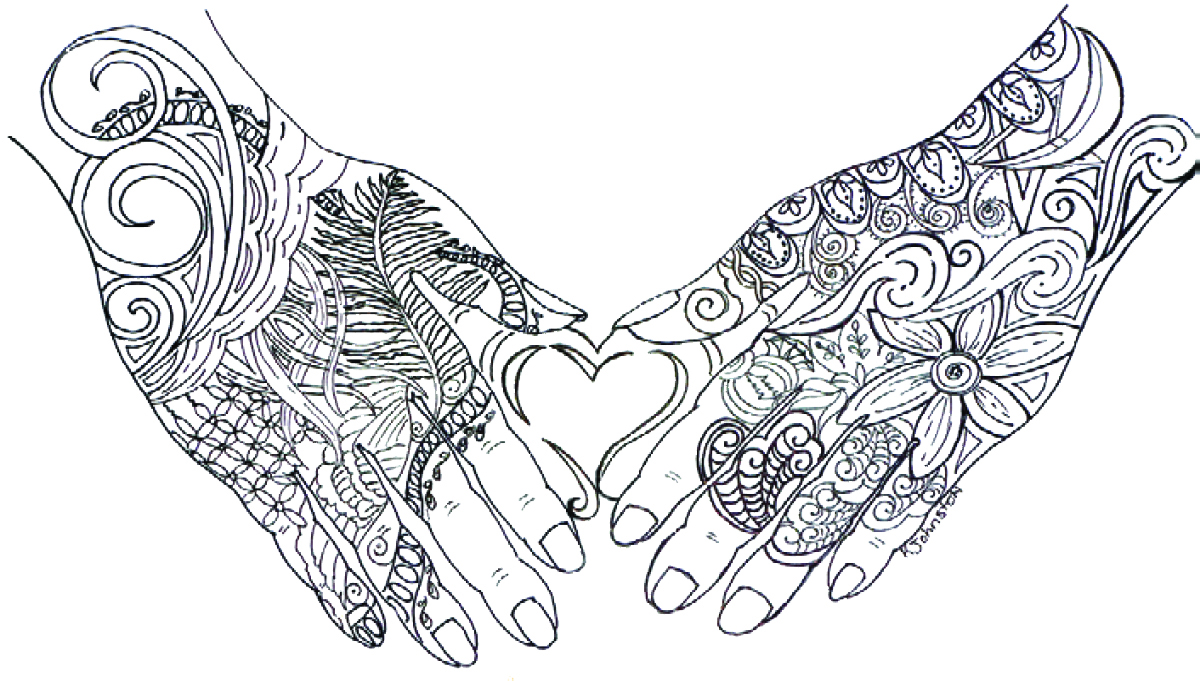 Would you like to be more peaceful, no matter what life throws at you?
Do you need relief from chronic pain or want to heal faster from injury?
Would you like messages from your loved ones in spirit, guides, or angels?
Do you want to feel more focused and have more satisfaction with your life?
Read on, Reiki may be just what you're looking for!
Reiki is a Japanese technique for stress reduction and relaxation that also promotes healing. It is administered by "laying on hands" and is based on the idea that an unseen "life force energy" flows through us. Reiki feels like a wonderful glowing radiance that flows through and around you. It has positive effects on the body, emotions, mind, and spirit.
The word Reiki is made of two Japanese words – Rei which means "God's Wisdom or the Higher Power" and Ki which is "life force energy". So Reiki is actually "spiritually guided life force energy."
Reiki is a simple, natural and safe method of spiritual healing and self-improvement that everyone can receive. It works in conjunction with all other medical or therapeutic techniques to relieve side effects and promote recovery.
At the Divine Energy Collaborative we are Reiki Master Teachers in Holy Fire Reiki III. This is the newest form of Reiki and it is both powerful and gentle. Having also studied Usui and Shambala Reiki, we can attest that Holy Fire Reiki is different in that it offers deeper and longer-lasting effects than the others.
Here's what makes us unique:
With your permission we will utilize any and all of these modalities: Cranio-sacral, Angel Healing, Light Connection™, Mediumship, Akashic Records Reading, crystals, and/or aromatherapy. We are guided by Source to provide whatever your unique situation calls for with no extra fees, so you receive the greatest healing and best possible experience.
Unlike most Reiki practices, we offer Reiki with either 1 or 2 practitioners.
Reiki with one spiritually connected practitioner is wonderful. When 2 energetically aligned practitioners work together on one individual, even more amazing and rapid changes are possible. They each bring their own specialty, but they also magnify each other's capabilities by tapping into the Universal Life Force Energy together, thus creating a vortex of positive healing energy flow just for you and your highest benefit.
What Can Reiki Do?
Reiki has been shown to provide relief from:
Anxiety
Stress
Difficulty sleeping
Lack of focus
Pain- both acute and chronic
Side Effects from medication
Chronic inflammation
Faster healing from injury
How Can it Help Me?
Our clients tell us that regular Reiki helps them to feel more:
grounded
peaceful
calm
focused
comfortable
energized
balanced
As a result, you will be able to be more efficient at home and work, be able to make deeper connections to others, deal with the ups and downs of life in a more peaceful way, have more energy for the things you are passionate about, and be able to participate in life more fully with greater satisfaction.
Contact us at the numbers below to book your Reiki session today and be on your way to feeling the best you can be!