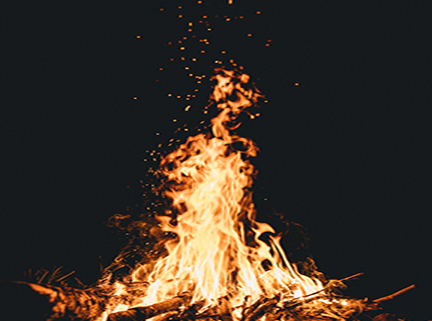 Fanning Your Inner Flame, Module 2 of Embracing Energetic Expansion
Have you been eagerly absorbing everything metaphysical you can get your hands on, but you're not sure how to apply it to your life?

Do you know that there is more out there, but you're not sure where to turn next on your metaphysical path? 

Is it time for you to go deep and become an active participant in expansion versus a passive receiver of information? 
This module is connected to The Stairs chapter in The Map. Similar to fanning the flames of a campfire, it takes some work to reach the next height of your spiritual expansion.  This part of your path is where you're doing the work and digging deep, taking a closer look at yourself and the world around you, and asking how this all fits together on your life's journey.
During this course we will discover:
How to clear the space for true inner work and expansion,

How to make spiritual, professional, and personal declarations so you can take the next steps with clarity,

How to emotionally integrate your new knowledge; and

How to use this work as the launch pad for ease and flow in your daily life.
Join us as we dig deep and find out what's possible.
Included in every Module:
    Direct guidance from Source Energy

    4 Weekly zoom calls Thursday evenings from 7-8 pm *may occ. go beyond 8 pm

    Recorded channeled message for the group before the call.

    Journal prompts based on the channeled message/topic of the call.

    Private FB group to foster community and expand on topics that came up in class. 
Leverage the power of like-minded souls at similar places on their path, as you share experiences and all receive the benefit of a variety of perspectives.
Each series will be based on The Map (buy here) and reading it is a prerequisite to participation.  Required reading before this module begins: The Stairs.
When: Thursdays 7-8 (ish) pm
Sept. 10, 17, 24, Oct. 1
Online via Zoom
Investment: $250
Fanning Your Inner Flame Module 2 class series